Christmas – A time to love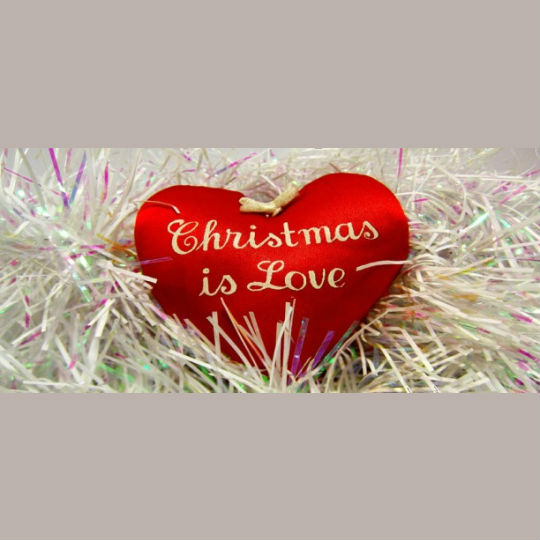 When I was growing up there were two songs we would sing every year at church at Christmas time.
One was called "Christmas is a time to love" (I found a good version here). It was all about how we can get caught up in the crazy each year at Christmas and we need to take time to stop and remember that Christmas is about love.
The other one was "Christmas isn't Christmas til it happens in your heart" (A version of which can be found here). We really only ever sang the chorus to this song mixed in with some other carols. I didn't even know it had a verse until after I was married! It is a song about giving our hearts to Jesus so we can have Christmas for real.
Both songs are still ones that I carry around in my head and remember at Christmas time. It is not often that I hear them anymore – instead we spend lots of time singing the more traditional Christmas carols or the much newer Colin Buchanan songs.
Do you ever really think about that first Christmas though? We usually blame the busyness of the holidays for leaving out Jesus or putting him to the side. Yet, that first Christmas would have been incredibly busy. So busy that there were no rooms anywhere! Most people had made long journeys with family members (no in car entertainment in those days) to get to their home town. They would have been tired and ready for a rest before the long journey back home.
Some people were continuing to work. We know about the shepherds but I am sure that innkeepers, stablehands and many more would have been working right through the busy time.
Maybe this is why God sent angels to share his message. He had to make sure he got people's attention. The shepherds though were quick to spread the word! I often wonder how Mary felt. She had just had a baby. Suddenly a bunch of shepherds arrived to see the newborn king. She didn't know the shepherds. She was just visiting the town. I wonder if they wanted to hold him and touch him. I wonder if them spreading the news made others come as well. Was there a queue to see the new baby?
I wonder if she had come prepared to have a baby whilst away. Did she have baby clothes? Nappies? Outfits to make feeding easier? A car seat to get him home? Did she have to send Joseph out to buy all the things they needed?
Were there animals in the stable? Were they lowing? Did she have to keep shooing them away so they didn't try to eat Jesus or did they know who was in the manger so stay away?
What about when the wise men arrived some time later? Were Mary and Joseph prepared? Did she have another baby by then? Was she prepared for the gifts they brought? What did she do with the gifts they brought? We know that Mary stored all this in her heart and thought about them often (Luke 2:19).
Does that mean that Christmas happened in Mary's heart? What does it mean to have Christmas happen in our heart? Does it mean we are like the shepherds who go and tell everyone about Jesus? Does it mean we are like Mary – tired but full of love for Jesus, storing up stories to ponder? Does it mean we are like the angels – singing about how awesome God is?
Perhaps it just means that we take some time to remember who it is we are celebrating and why. Maybe it's a reminder to take some time to tell others all about what Christmas is all about. Maybe we need to make sure we are prepared for the questions people will ask.
Whatever it means for you – be sure to remember that LOVE ("God is love" 1 John 4:8b) was born on that first Christmas. So Christmas is about LOVE. It is about giving our hearts to Jesus and letting his love shine through so others can see the difference He has made to us.
Have a great Christmas! May it be filled with love – love of God and love for others.